VP Operations: Eric Hanson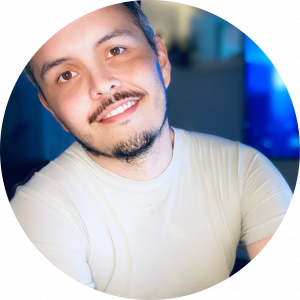 Eric is a second year MI student who is specializing in User Experience Design with a focus in Critical Information Policy Studies. He's excited to find new operational efficiencies within MISC, rethink some of the ways we run our student council and ensure the operations of MISC for the upcoming year will be smooth, responsive and accessible especially in light of the current global pandemic we face.
Before coming to the University of Toronto, Eric graduated from OCAD University with a Bachelor of Design in Advertising with a focus in Entrepreneurship and Social innovation and has had many different roles and experiences within his lifetime. He's managed retail stores, gained experience in both the strategic and creative sides of the advertising industry, has had an active and participatory role in major decisions as a member of the Board of Governors at OCAD University and at one point of his life, worked the pavement to become a working actor. He brings a point of view that is multifaceted, nuanced and filled with insight from his many experiences and can help propose many unique solutions to organizational problems and operations.
In Eric's off time, he loves to travel, absorb culture, find the best new restaurants, explore new technology, keep active and discover new ideas by reading or pursuing new hobbies and interests.
Email: eric.hanson@mail.utoronto.ca
---
The VP Operations supports the day-to-day logistical operations and record-keeping of MISC. They take meeting minutes at all MISC meetings, maintain and update the MISC website, manage MISC's digital and physical records, organize MISC elections with the President, and act as the CRO for MISC elections and referenda. They also manage bookings for the 7th floor student lounge. They support the President and MISC to ensure that MISC is keeping accurate and frequent records of activities throughout the year.
General duties include:
Taking meeting minutes at all MISC General Council meetings and posting them to the MISC website

Receiving and making 7th floor lounge bookings in the MISC Calendar

Maintaining the directory of MISC Council members

Maintaining the MISC Google Drive

Maintaining and updating the MISC website

Planning elections with President and VP Communications

Overseeing MISC elections and referenda as CRO

Keeps record of MISC's Credentials (log-in/password information on our platforms)

General recordkeeper of MISC
The VP Operations, along with the President and all other Vice President positions, is also a member of the MISC Executive. The Executive is responsible for the day-to-day operations of MISC, and are responsible for high-level decisions about MISC's strategy and goals for each academic year.