Focusing on student mental health at our school and the broad UofT community
Mission & Purpose
Working Group Members
The Mental Health Committee (iStudents for Mental Health) is a standing committee focused on student mental health at our school and UofT broadly.
Get involved in the development of iMH:
Contribute to producing and publishing content – written or multimedia
Help maintain, expand (and redesign!) our resource guide
Organize and promote events with iMH
Action Items:
– Compile and update guide for mh-related supports, programs, and groups available to UofT students.
-Publish student-generated content reflecting on mh-related issues, news, and initiatives.
-Organize and promote events that facilitate peer connections and access to mh-related information.
Goals:
-Foster dialogue and community on issues of mental health that commonly affect graduate students;
-Advocate for greater expansion, improvement, and accessibility of UofT resources to help support student mental health; and
-Seek out and engage with opportunities for mental health-related education/preparedness for future librarians and information professionals.
Check out our past activities here!

Upper Year Co-Chair: Michael Changhao Gao
Changhao graduated with a psychology degree at University of Toronto. He is passionate in promoting mentally healthy lifestyle to iSchool students. As a psychology student, he fully understands that mental health has became a serious issue in students' daily life. Therefore, he hopes to leverage his knowledge to assist students staying mentally healthy while they are studying at the Faculty of Information. He has learned the methods and gained enthusiasm to plan, organize and carry out student events. He wishes to let everyone enjoy their student's life.
Email: changhao.gao@mail.utoronto.ca
---
First Year Co-Chair: Natalie Somerset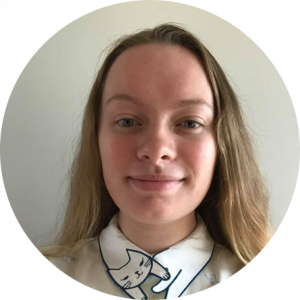 Natalie is a first year LIS student. During her undergrad she gained lots of experience developing her own self-care practices and helping friends and family struggling with mental illnesses with their self-care as well. She hopes to use her personal experience to help and support fellow iSchool students. She is excited to plan events that help students build practical skills and provide a chance to relax and have fun throughout the school year!
Email:

natalie.somerset@mail.utoronto.ca
---
---