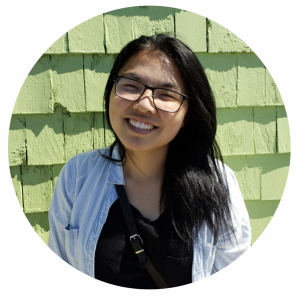 Meagan is a second year MI student student User Experience Design. As a member of the PartTime Working Group, Meagan is excited tofacilitate events and opportunities for part time students to connect throughout the year.

Outside of MISC, Meagan works at the University of Toronto as an Assistant, Systems & Data Management. She has a background in education (MEd) and Social Sciences (HBSc).
email: meagan.lau@mail.utoronto.ca
---
Part-Time Working Group Co-Chair
The Part-Time Students Working Group shall look after the interests of part-time MI students at the Faculty of Information. This includes issues such as funding structures, financial aid, minimum and maximum completion periods, access to social and professional development resources, and/or whatever the Working Group deems appropriate. All MI students who are part-time students are encouraged to participate. The Group generally meets at least twice during the course of the fall and winter semesters, and at least once during the summer session.