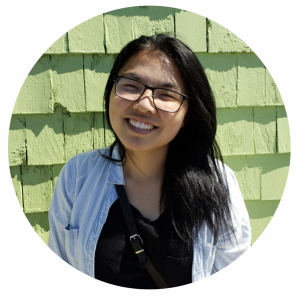 Meagan is a third year part time MI student in the User Experience Design concentration. With a background in education (MEd) and Social Sciences (HBSc), she works as a staff member at U of T focusing on digital systems & tools to support the student experience. As a member of the Part Time Working Group, Meagan is excited to facilitate events and create opportunities for part time students to connect throughout the year!
email: meagan.lau@mail.utoronto.ca
---
Part-Time Working Group Co-Chair
The Part-Time Students Working Group shall look after the interests of part-time MI students at the Faculty of Information. This includes issues such as funding structures, financial aid, minimum and maximum completion periods, access to social and professional development resources, and/or whatever the Working Group deems appropriate. All MI students who are part-time students are encouraged to participate. The Group generally meets at least twice during the course of the fall and winter semesters, and at least once during the summer session.