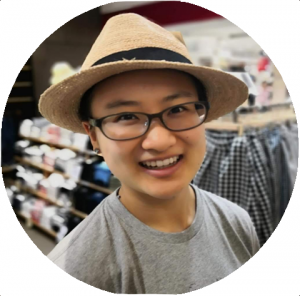 Savannah is entering her second year studying Knowledge Management and Information Management. She moved from Vancouver to Toronto in 2019. She is excited about continuing working with her peers and enable them to make the most of their professional development at iSchool, U of T.
In her role as the Upper Year Professional Development Co-Chair, Savannah believes that future career success is greatly influenced by the opportunity for her fellow students to take part in experiential learning, where they practice, learn, cultivate and reflect on essential competencies.
Savannah's personal interests including Japanese animation, mindfulness, and well-being. When not on campus working or studying, you would find her exploring food places around GTA, doing yoga, or swimming.
email: savannah.li@mail.utoronto.ca
---
Professional Development Co-Chair
The Professional Development Committee is comprised of 2 second year student Co-Chairs, elected at the end of the previous academic year, and a first year student Co-Chair, elected at the beginning of the academic year (September). The Committee also welcomes members at large for ideas and input.
The PD Committee is responsible for a number of professional development events for students at the Faculty of Information throughout the school year, including various resume and job-interview clinics, speaker events, and career-oriented workshops. The Professional Development Committee's is primarily responsible for hosting the annual iSchool Clubs & Associations Fair early in the Fall term, as well as the the annual Employer Showcase (formerly the Job and Networking Event) in the Winter semester. Each Co-Chair is allotted one vote at MISC meetings.