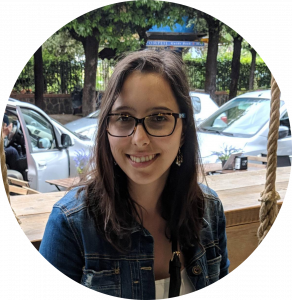 Sara is a second year CDP student concentrating in User Experience Design. She joins MISC in 2020 to help engage with students and represent CDP students. Academically she is interested in museums, user experience/service design in museums, digital preservation and VR/AR capabilities in museums. She is grateful to be awarded a CGS-M SSHRC award for the 2020/21 academic year.
Her interests are swimming, soccer, cats and food. She spends time in the inforum so feel free to strike up a conversation about food or cats at anytime.
email: sara.fontes@mail.utoronto.ca
---
The Liaison is responsible for communication and collaboration between MISC and MUSSA councils by representing the interests of both councils. Elected by MI and MMSt students, the MISC-MUSSA Liaison will attend council meetings of MISC and MUSSA, and will help coordinate their collaborative ventures.