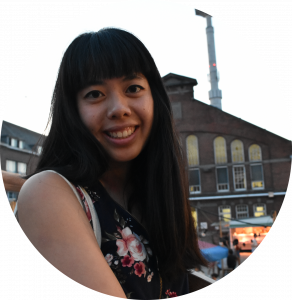 Victoria is a second-year MI student specializing in Library and Information Science. Prior to starting at the iSchool, she participated in Katimavik, a Truth and Reconciliation-focused national youth leadership program, and interned with an international organization overseas. Victoria earned her Honours BA from the University of Toronto in 2018, studying Peace, Conflict and Justice Studies, Book and Media Studies, and Political Science.
As MISC's Alumni Association (FIAA) Representative, Victoria is excited to strengthen the relationship between MI students and alumni while creating opportunities for professional engagement and support. Last year, she served as a Faculty Council Representative, where she gained experience advocating for student perspectives.
Apart from MISC, Victoria is an enthusiast of specialty coffee, budget travels, and the daily NYT mini crossword.
email: vic.yang@mail.utoronto.ca
---
Alumni Association Representative
The Faculty of Information Alumni Association (FIAA) Representative acts as the liaison between the Master of Information Student Council (MISC) and the FIAA. The FIAA Rep is expected to attend and contribute to monthly meetings for both the FIAA and the MISC, and is allotted one vote for each organization. More specifically, the FIAA Rep is expected to contribute to the planning and promotion of the Job Shadowing program and the FIAA student conference grants & awards. Overall, the person holding this position strives to ensure that the FIAA is aware of the goings-on of the MISC, and vice-versa.