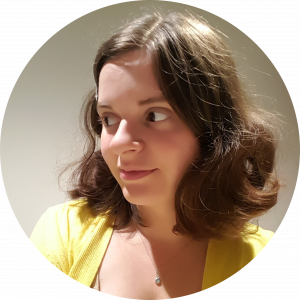 Risa is a first-year, part-time student at the iSchool who also works as a UTL library technician. She has a BA in history and medieval studies from UofT, during which she participated in several musical ensembles on campus, and has also taken courses towards a BSc in anthropology. Her research interests include digital humanities and the information sources that cultivate fringe beliefs.
In her free time, Risa is involved in animal rescue and enjoys folk dancing and performing in operetta, a hobby that has brought her to England and the US.

email:
r.derege@utoronto.ca
---
Faculty Council Representative
These representatives attend and contribute to all MISC meetings and are each allotted one vote. The Faculty Council for the Faculty of Information normally meets once each semester and is the governing body responsible for all academic affairs of the Faculty, including determining academic policies, determining the content and requirements of the degree and diploma programs. More information about the Faculty Council can be on the Faculty of Information page on Governance, policy, & accountability.
The students elected to the position of Faculty Council Representative serve to create a student presence at the Faculty Council meetings. They are allowed to speak at meetings (and are encouraged to do so) and are each allotted one vote on the Faculty Council.

These representatives report back to the students and the MISC at the MISC meetings, allowing the greater student body and council members to understand the decision process of the Faculty as well as gather student feedback to be voice at future Faculty Council meetings. The President, Executive Vice-President and VP Academic Affairs, are automatically appointed as representatives. The other representatives are elected annually in the fall each year.