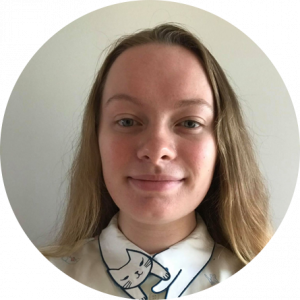 Natalie is a first year LIS student. During her undergrad she gained lots of experience developing her own self-care practices and helping friends and family struggling with mental illnesses with their self-care as well. She hopes to use her personal experience to help and support fellow iSchool students. She is excited to plan events that help students build practical skills and provide a chance to relax and have fun throughout the school year!
Email:
natalie.somerset@mail.utoronto.ca
iStudents for Mental Health Committee Co-Chair
iMH is a student advocacy group focused on mental health. The Committee plans mental health oriented initiatives and events for students, and advocates for mental health related student needs within the iSchool community and beyond. Check out iStudents for Mental Health for more information on our initiatives.